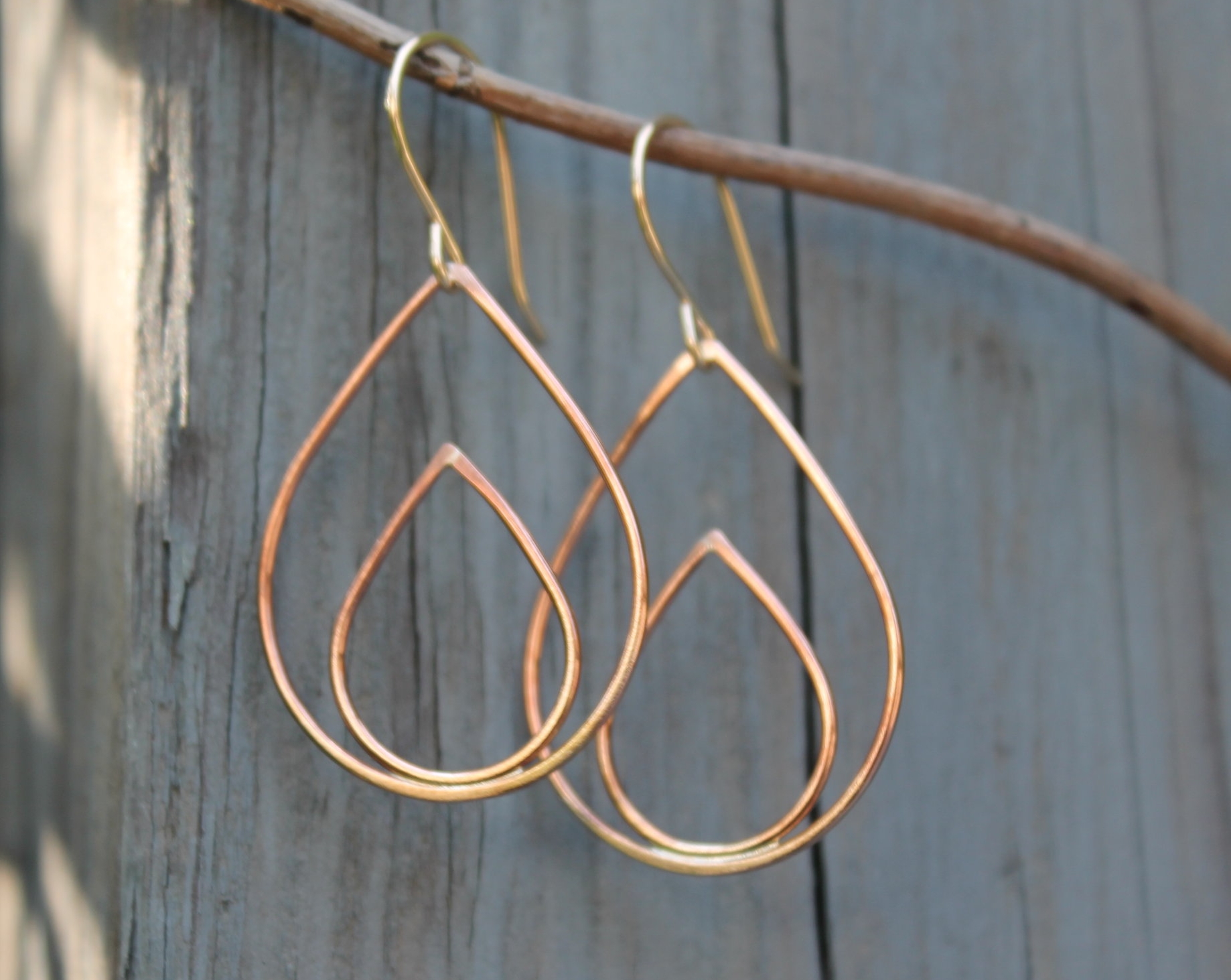 Flame Earrings
These Bronze Earrings bring a bright flicker to light your face with golden hues.
They are 2 inches long from the top of the ear wire and about 1 inch wide.
Bronze earrings have a 14K gold filled and sterling silver earrings have a handmade silver ear wire.
Light weight and beautifully easy to wear.